Protect Your Property with Our
Expert Termite Inspection Perth

Services and Early Detection
Prevent costly property damage and repairs with our 100% safe termite treatment.
White ants: while the name may evoke thoughts of petite and harmless insects, the truth is quite the contrary. These stealthy creatures are not ants but rather termites, and they have earned their name for being the most destructive pests in the whole world. In Perth, where the climate is conducive to their proliferation, the battle against these pests has become a daily struggle for many residents and businesses. That's why Ants Pest Control Perth, known for its excellence in the industry, provides swift and effective termite inspection Perth services. We aim to ensure your space is completely termite-free through early and meticulous pest detection.
Here are some of the common types of
termites in Perth, Australia
Subterranean Termites (Coptotermes spp.)
Unlike subterranean termites, drywood termites do not require contact with soil. They infest dry, seasoned timber, often found in the structural elements of buildings. Detecting them can be challenging since they don't construct swarm castles.
Drywood Termites (Cryptotermes spp.)
These are the most notorious of the white ants in Perth. Subterranean termites are highly organized and live underground in extensive colonies. They build swarm castles to access their food source, which is often the wooden structures of homes.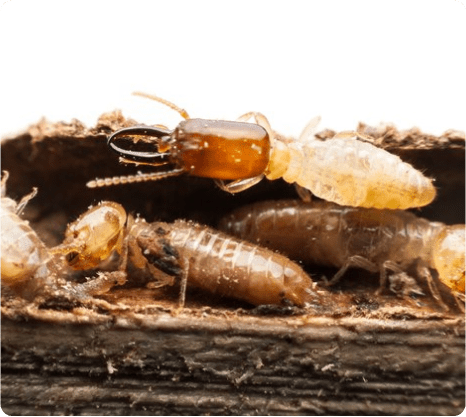 Dampwood Termites (Porotermes spp.)
As their name suggests, damp wood termites are drawn to moist or decaying wood. They often inhabit damp areas, such as tree stumps and rotting logs.
Nasutiform Termites (Nasutitermes spp.)
They have a unique appearance with their elongated and pointed heads. These fascinating creatures typically thrive on grass as their main source of food. However, under favorable conditions, they can also pose a threat to wooden structures by causing damage.
Importance Of Timely Termite Inspection Perth
Cost Savings
Early inspection and detection of termite infestations can save homeowners and property owners substantial amounts of money. The termite treatment perth cost is usually far less than the expenses associated with repairing termite-related damage.
Property Value Protection
A history of termite infestations can significantly reduce the value of a property. Effective termite inspection Perth services can help protect property values and ensure that homeowners can sell their homes or secure favorable refinancing terms.
Prevention of Future Infestations
Regular termite inspection Perth methods address existing infestations and serve as a preventive measure. They deter termites from returning, reducing the risk of future problems.
Maintain Home Safety
Termite infestations can weaken the structure of a building, making it unsafe for occupants. Timely inspections ensure that your home remains a safe and secure place for you and your family.
Prevent Health Concerns
Certain species of termites can produce allergenic proteins in their feces and saliva, which can lead to health issues for residents. A timely inspection can identify these pests and mitigate potential health risks.
Comply with Regulations
In Perth and many other areas, there are regulations and requirements related to termite inspections, especially in the process of buying or selling property. Timely inspections ensure you meet these legal obligations.
Looking for Top Termite Inspection Perth Services?
Ants Pest Control Perth stands out as a top performer in the termite control Perth sector, specializing in providing precise termite removal services customized to meet the distinctive needs of residences and commercial spaces.
In our termite pest control Perth services, our unwavering commitment revolves around conducting comprehensive and reliable termite inspections. Our team of experts possesses exceptional proficiency in pinpointing and assessing termite activity, offering accurate reports and pragmatic suggestions for effective termite treatment Perth. We employ effective detection methods to ensure an all-encompassing inspection process.
At Ants Pest Control Perth, we believe in transparency. Our pricing is competitive, and we provide clear, itemized quotes without hidden fees, ensuring you know exactly what you're paying for.
Guaranteed Results: We are so confident in the effectiveness of our services that we back them with a solid satisfaction guarantee. If termites return after our white ant treatment Perth, we'll come back to address the issue at no additional cost to you.
We don't just treat termite infestations; we help you prevent them. Our experts will provide you with valuable insights and recommendations to safeguard your home from future white ant threats.
We understand the unique challenges posed by local termite species. Our team is well-acquainted with the specific white ant species in your area, allowing us to tailor our solutions accordingly.
Termites can cause substantial damage in a short time. When you reach out to us, expect a rapid response. We'll schedule inspections and treatments promptly to prevent further harm to your property.
Reclaim your home! From termite infestation
Termites have a rapid growth rate, which is why it's crucial to reach out to us at the earliest signs of an infestation. Opting for Ants Pest Control Perth Services means selecting a committed partner focused on safeguarding your home and your peace of mind. Don't risk the safety and security of your property—trust the ant control Perth experts who put your interests first. Contact us today, and let's take the first step toward a termite-free home!
Schedule a professional ant pest control treatment today!
Schedule a professional ant pest control treatment today!