Don't Let Pests Threaten Your Perth
Property Investment! Get The Best Pest

Inspection Perth With Us
Pest inspections are fundamental to property maintenance and ownership in Perth, Western Australia. This bustling city, known for its diverse landscapes and temperate climate, provides an ideal environment for various pests to thrive. From common intruders like termites, rodents, and ants to more elusive and exotic species, pests can jeopardize your property's structural integrity and pose health risks to its occupants. 
So, If you are purchasing a property and need to certify that it is pest-free, Ants Pest Control Perth offers a quick and easy pre-purchase pest inspection Perth service. Our experienced pest inspectors are fully licensed to carry out pre-purchase termite pest inspection service Perth for any upcoming property investment, potentially saving you thousands of dollars and a serious headache.
The Benefits of Early Pest Detection in Perth Homes
As a homeowner in Perth, Western Australia, you must be worried about pest infestations. Pests of all shapes and sizes, from termites and rodents to ants and spiders, thrive in the city's climate and diversified surroundings. The safety and security of your house depend on your ability to spot these invaders as soon as possible. We examine the many advantages of early pest inspection Perth.
Prevent Costly Damage
One of the strongest arguments for early pest identification is that it can help avoid expensive property damage. Termites and other pests can quickly and discreetly weaken your home's foundation. If you catch them early, you can stop the damage before it causes any major costs.
Protect Health and Safety
Second, keep people safe and healthy against pests that can spread disease, such as cockroaches and rats. They can be a health risk to your family due to the infections and allergens they carry. Finding and eliminating these pests immediately helps keep neighborhoods from disease and danger.
Avoid Food Contamination
Third, keep your food stockpiles clean and locked away from the access of bacteria and pests. Doing so will reduce or eliminate food contamination, and you can detect the pests early before they get their hands on your pantry.  
Preserve the Aesthetics
Pests like spiders and ants can ruin the aesthetics of your home and be a constant source of irritation. If you catch these pests early enough, you can stop them before they ruin the look of your home and disturb your peace of mind.
Maintain Property Value
A house without pests is likelier to keep its worth than one with an established pest problem. Your home's market value and appeal can be protected with diligent inspections and prompt pest management.
Reduce Stress and Anxiety
Confronting a pest infestation in your home may be a stressful and anxious experience. The mental anguish of dealing with a pest infestation can be mitigated through prompt diagnosis and elimination.
Minimize Environmental Impact
When an infestation is left unchecked for too long, the procedures used to eradicate it grow increasingly intensive and potentially detrimental to the environment. The employment of less invasive and more specific pest management methods is made possible by early detection.
Reclaim your home! From ant infestation
Contact us today for expert ant pest control service
Why is Ants Pest Control Perth Your Best Option? 
If you're looking for dependable and efficient pest management services in Perth, go no further than Ants Pest Control. Our team of specialists has a history of successfully eliminating ant infestations throughout Perth, and we're committed to keeping your home or business free of unwanted visitors. We use cutting-edge methods in pest management that are both effective and safe for the environment and your family. We are the go-to pest control service in Perth because of our unwavering dedication to our customers, competitive pricing, and in-depth familiarity with the habits of local pests. If you want to live in a pest-free zone without interruptions, choose Ants Pest Control Perth.
contact us now for the best pest control Perth.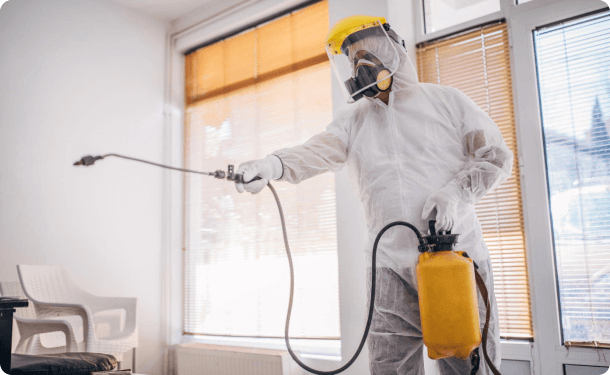 Schedule a professional ant pest control treatment today!
Schedule a professional ant pest control treatment today!